Freedom
Crystal Journals:Book 4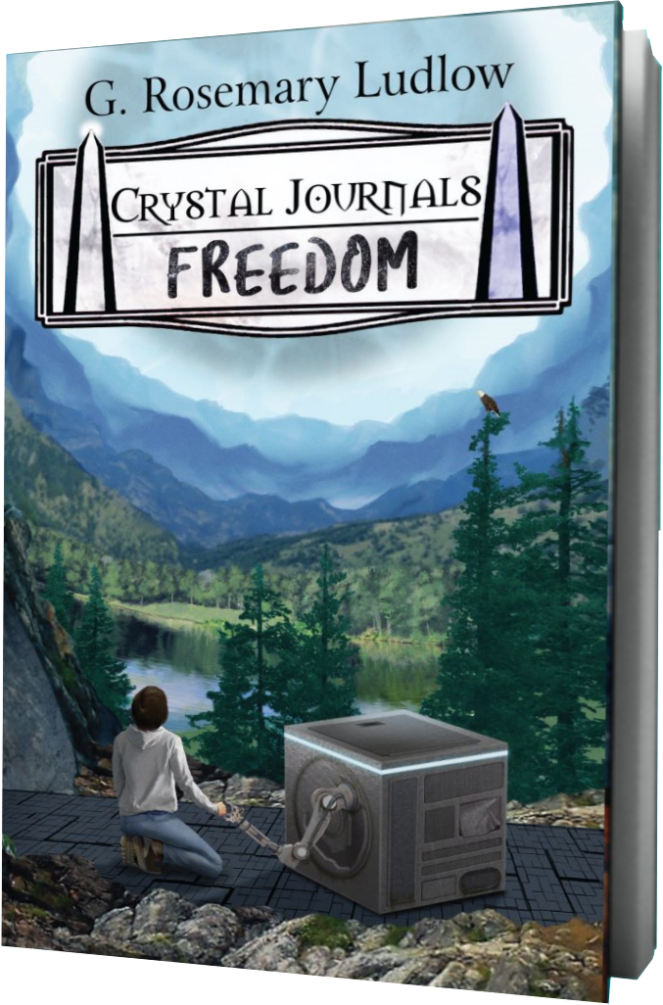 Crystal Journals Book 4 is called Freedom.
If you live in a free society you don't spend much time thinking about freedom – you take it for granted. And that is what Susan has done until her crystal thrusts her into a society where everything is changed and did we mention she is FAR INTO THE FUTURE!
"outstanding" Donovan's Literary Services.
"fascinating story" Roberta Rich
Book details
Age Range: 8 – 14 years
Grade Level: 3 – 9
Print Length:  pages
Publisher: Comwave Publishing House Inc;
Publication Date: Oct.2018
Language:English
ISBN-10: 0973687170
ISBN-13: 978-0973687170
ASIN: 
Other Books in the Crystal Journals series
About the author
G. Rosemary Ludlow grew up in Adelaide, Australia, where she taught school for many years. She loved teaching children to read and her favorite thing to do was to tell them stories. History stories, geography stories, stories about spelling, or arithmetic - it is all stories.